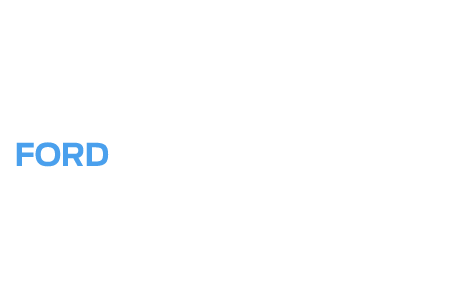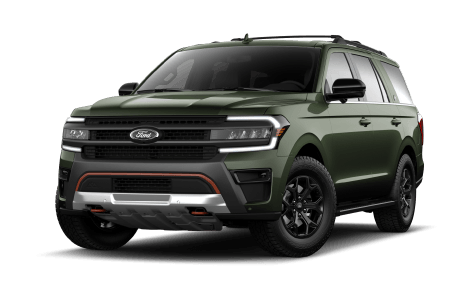 See dealer for details. ©2022 Strong Automotive Merchandising. All rights reserved.
Ford Expedition In Columbus, TX
The Ford Expedition is the leading favorite SUV among families, and it's not a surprise considering its value and price. With space and comfort and all, transportation for a large group will always be an easy task with this SUV, and the fuel efficiency and performance on the road is just as generous. It just makes sense why the first four door Ford SUV ever sold is still top of its class to date.
Here at Cavender Ford in Columbus, Texas we pride ourselves with a diverse inventory of American made vehicles. If the Ford Expedition is a ride that interests you, rest assured we have a professional team waiting to guide you throughout the car buying process. Whether you want a spacious SUV, a commutable sedan, or a pickup suitable for off-roading, we have your dream vehicle waiting for you on our lot. We can't wait to see which Ford you select!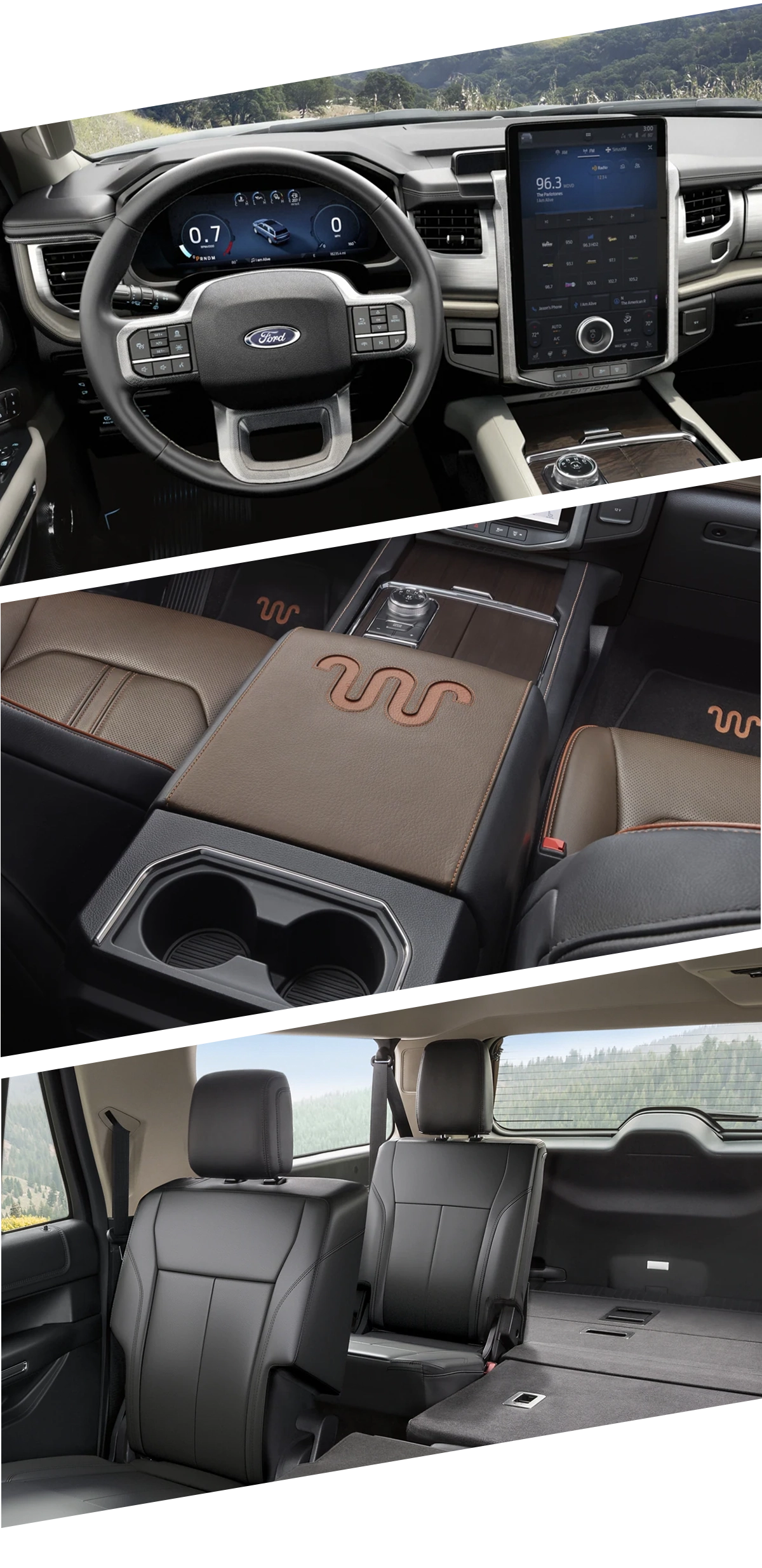 What's New with the 2022 Ford Expedition?
Every year, Ford keeps putting out new versions of the Expedition, and every year, the SUV continues to impress. The 2022 version has some changes and updates from the previous year. To begin with, you'll find that LED headlights are now standard on every Expedition model. Trail Turn assist is also new, which helps you with tight corners when you are going off-roading. The front and rear ends have also changed slightly to look sleeker and more modern. The Expedition Timberline trim will also be a new selection in the model's line.
History of the Ford Expedition
The Expedition began production in Wayne, Michigan, but its current home is in Louisville, Kentucky, and it has been since 2009. Replacing the Ford Bronco in 1997, the Expedition had big shoes to fill as the first full-size four-door body SUV sold by Ford. While the SUV has many nicknames, it was referred to as the Lincoln Navigator early on, as the first SUV sold by a North American auto luxury brand.
The exceptional Expedition has a reputation as one of the longest lasting vehicles on the roading giving a multitude of owners over 200,000 miles of lifetime. While the SUV challenged the road from 1997 to 2014 with a V8 engine, ever since 2015, the Expedition has had an EcoBoost powerful V6 engine.
The design features of the vehicle peaked with a second generation release in 2003, including a higher towing capacity and payload capacity. Although, in 2007, the exterior of Ford Expedition sure received an upgrade with a sleek blue oval Ford symbol and three-bar grille. It's no secret the Expedition has been a longtime American dream for families all over.
The Expedition is Here at Cavender Ford in Columbus, TX
The Ford Expedition is obviously excellent, so it's time to come see it and test drive the great SUV. Our team is looking forward to assisting you throughout such an exciting process, so rest assured you are in great hands at Cavender Ford in Columbus, Texas. While the Ford Expedition is a great ride, we understand everyone's needs are different, so make sure you view our diverse inventory as well. Feel free to contact us with any questions. This Ford could be yours today!